Have you been planning on visiting and experience the utmost winsomeness of Burj Khalifa? If yes, then you are at the right place because we are going to uncover an implausible guide to visit Burj Khalifa which will leave you awestruck and stunned as this place is unrealistic and out of this world.
A Recapitulation Of The Unrealistic Tower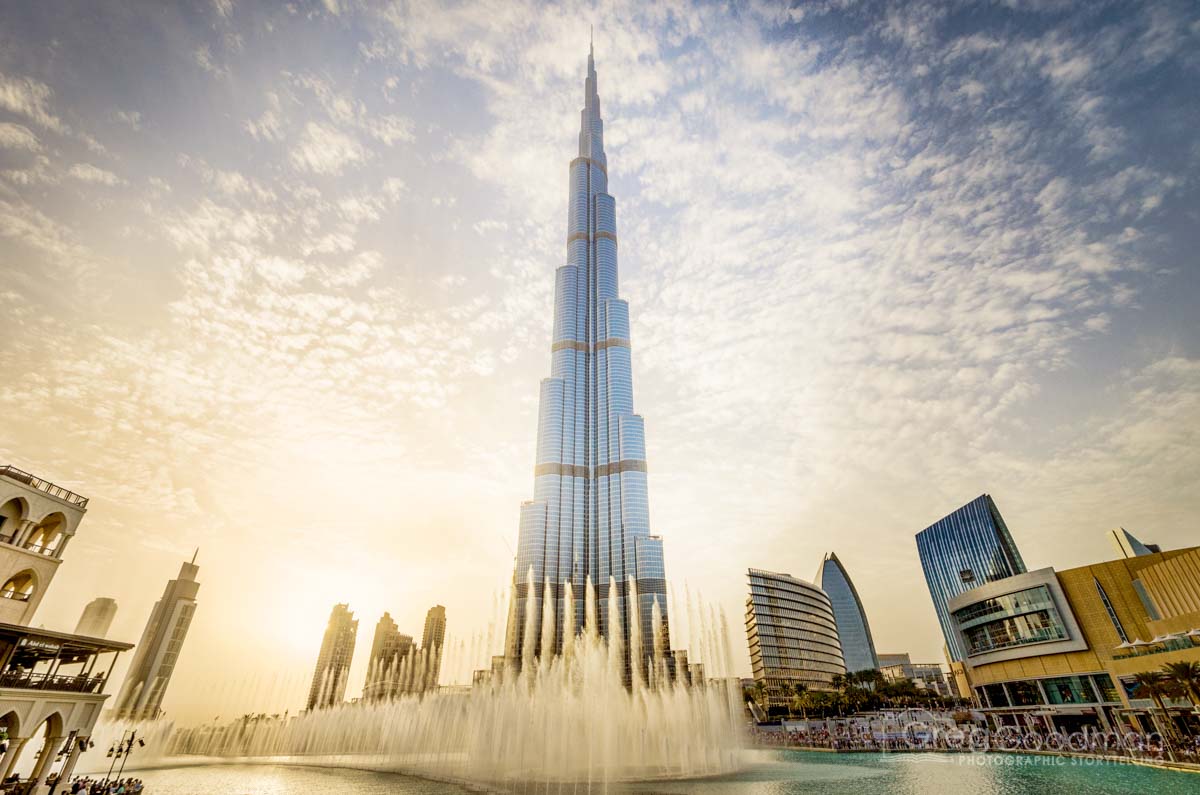 You must be intrigued to know the anecdote of Burj Khalifa and how this quixotic skyscraper came into existence, right? Burj Khalifa is one of the gigantic skyscrapers in the whole world with a height of almost 828 meters. The aim behind the development of this enormous building for Dubai was to represent Dubai as a victorious entity all over the world. An interesting fact about this skyscraper is that it was named in the honor of Khalifa bin Zayed Al Nahyan who is the president of the United Arab Emirates but formerly it was designated as Burj Dubai or Dubai Tower.
This extravagant skyscraper is located in downtown Dubai. Over the years, Burj Khalifa has become the most famous spot for tourists attractions which was also one of the reasons for the blossoming of Burj Khalifa in Dubai. This colossal building comprises 163 floors and it held the record of having the tallest observation deck till 2015. The top of Burj Khalifa can be witnessed with naked eyes from almost 95 kilometers away. Isn't that incredible?
This awe-inspiring building comprises offices, residencies, restaurants, hotels, parklands, the Dubai Mall, a man-made lake, and whatnot. So, a trip or mini-getaway to Burj Khalifa can never be monotonous or tedious as your experience there is going to be everlasting and memorable. You must be perplexing that how can I make the most out of my visit to this incredible tower, right? All you have to do is follow our well-researched and effortless guide if you want to create superlative and unrivaled memories of this visit.
The Effortless Route That You Can Opt For
You can effortlessly reach there as it does not has an intricate route. If you do not reside in Dubai, you will have to fly to Dubai at first, of course. However, once you are in Dubai, the rest of the route is pretty much sorted and smooth.  The precise location of Burj Khalifa is that it is situated beside the Dubai Mall which means you need to reach the Dubai Mall first, and then you have to head towards Burj Khalifa.
The easiest route if you are opting for public transport is through the Dubai Metro. Just get on the Dubai Metro and arrive at the Burj Khalifa station through the red line. From the Burj Khalifa station, you need to catch on a bus that will drop you off at the Dubai Mall bus stop. The Dubai Mall is 15 minutes walking distance away from the bus stop via air-conditioned walkaway. The moment you step into the Dubai Mall,  you need to head towards the tickets office situated on the lower ground floor near the Subway Restaurant.
Get Access To The Bird's Eye View
You are visiting the world's tallest skyscraper, and how come you don't experience the sightseeing of Dubai's prepossessing and alluring scenery from a bird's eye view, right? The one who misses that is missing out on the view of heaven on Earth. For sightseeing at bird's eye view, you will need to get access to the observation decks at Dubai mall, and to get that access, you will need to buy Burj khalifa tickets. There are two categories of tickets for the observation decks, stated below:
124th and 125th Floor of Burj Khalifa
Two observation decks that are stationed at the 124th and 125th floor are referred to as At The Top. The height on the 124th and 125th floors is almost 452 meters. The ticket price for prime hours is higher than the non-prime hours. The prime hours are from 4 pm to 6 pm. You must be perplexing that what are these prime hours, right? The prime hours are the time of sunset, and the sightseeing at the time of sunset is beguiling and captivating. So, the demand for the tickets for these hours is greater than the non-prime ones. Consequently, the ticket for prime hours is pricey.
The ticket price for prime hours is free for infants below 4 years of age. For children who are between 4 and 12 years of the charges for a ticket range between 130 AED to 180 AED. For adults above 12 years of age, the charges range between 200 AED to 250 AED. The ticket price for non-prime hours is also free for infants below 4 years of age. For children between 4 to 12 years of age, the charges range between 100 AED to 120 AED, and for adults above 12 years of age, the charges range between 150 AED to 170 AED.
Burj Khalifa's 148th Floor
The observation deck that is stationed on the 148th floor is designated as At The Top Sky. The height on this floor is almost 555 meters which are insane, right? If you buy At The Top Sky tickets, you will get access to all the observation decks located on 124th, 125th, and 148th floors. There are no ticket charges for children below 4 years of age which means they can get access to the observation decks for free.
For prime hours, the ticket's quotation ranges between 450 AED to 550 AED for both children between 4 to 12 years of age, and the adults above 12 years of age. The ticket's quotation for non-prime hours ranges between 350 AED to 370 AED for children between 4 and 12 years of age and the adults above 12 years of age as well.
Treat Your Starving Stomach
You have treated your eyes with beguiling scenery. Now it's time to treat that starving stomach. The magnificent tower is the epitome of sumptuousness and lavishness, offering the ultimate experience of fine dining which you cannot have anywhere else in the world. The food options are limitless at this enormous building, and we are already saying that you will have a hard time for opting one of them. But before that, let's dive into the grandeur and resplendent dining options that you have onboard.
Experience Sophisticated and Ultramodern Dining
Just imaging for a moment that you are having flavorsome and mouth-watering food with sophisticated and ultramodern dining, and too at the top of this world. Sounds like a fantasy, right? But this fantasy can be converted into reality by dining at the At.mosphere which is designed as the highest eating place all over the world as it is stationed on the 122nd floor.
The food options that are available here will leave you baffled. International cuisines with extensive variety are served at this incredible restaurant. The best part about this restaurant is that you get to witness the splendid view of Dubai Fountains with your naked eyes. Eating here will cost you in a range of 600 AED to 800 AED per person depending on the course you opt for.
Treat Your Taste Buds With Mediterranean Cuisine
If you are in the mood of having Mediterranean cuisine then we have already got your back. Armani Mediterraneo is a restaurant that serves unparalleled and succulent Mediterranean cuisine. That taste that their Mediterranean food has is a taste that your taste buds cannot experience anywhere else in this whole world. You will find this restaurant stationed at the lobby level.
Their minimal yet aesthetic vibe is to die for. Their specialty is crab legs and smoked salmons which indicates that they are seafood experts. You can also try their breakfast buffet cooked with skills and exemplariness. Satisfying your food craving at this incredible eating place will cost you in a range of 450 AED to 550 AED approximately per two persons.
Try out The Richness Of South Asian Cuisine
Indian cuisine is famous for rich flavors and an amalgam of toothsome spices. Its individuality and exoticness are unsurpassed. I have never got a chance to try out Indian cuisine then it's high time to give it a shot at Armani Amal. Their wide range of curries and beverages will leave you stunned. Trust us, you can never have enough of the food that is served here.
Their setting and interior are exquisite and ornamental stationed on the third floor of the enormous Burj. Their expert chefs make food with innovation and upheaval skills. Your very first bite of that delectable food will immediately reflect traditional and cultural vibes. Hence, it is an ideal eating place to exploit yourselves and your family or friends at your mini-getaway.
This exploiting and charming experience will cost you around 500 to 600 AED.
Eat Flavorful Food At The Rooftop
Are you intrigued by having once in a lifetime experience at this unrealistic building? If yes, then the Burj Club is the eating place that you should opt for.  As it provides a rooftop experience with the backdrop of exquisite and appealing Dubai Fountains. If we talk about the food then they have an extensive variety of scrumptious and delish food on their menu
to leave your mouth watering for real. Who doesn't love gormandizing barbecue, right? And this is what they specialize in. So, you have to try out their BBQ buffet brunch filled with nothing but unsurpassable flavors. The best part about this eating place is that by having food here you can make your visit to the Burj budget-friendly yet exciting, luxurious, and full of fun.
You must be wondering that how is this attainable, right? A combo-deal is pursuable which offers a three-course meal at the Burj Club, and unlocks the ingress to 124th floor as well, and that deal is quite economical. Apart from the barbecue buffet, European cuisines are served here. If you are a vegetarian, don't perplex as they serve vegetarian and gluten-free food as well to cherish and satisfy the cravings of every single person that opts for them. To experience this charming place and its utterly flavorsome food, two people will have to pay around 420 to 480 AED.
Unleash The Charm Of Contemporary Ambience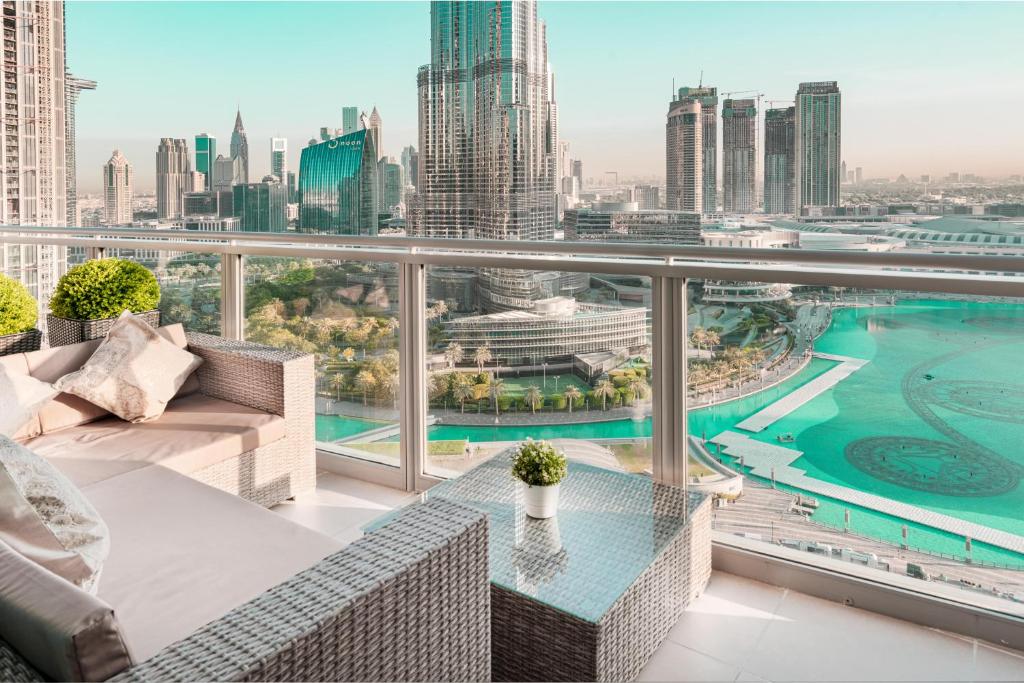 Some people are a die heart fans of contemporary ambiance and Italian cuisine, and guess what you get both at none other than the exemplary and exquisite, Armani Ristorante. Who doesn't profounds for a delectable and toothsome pasta, right? And we all know that pasta is the most famous dish in Italian cuisine. So, treat yourselves by having the world's best Italian cuisine. On top of that, you will get to stare at and cherish the beauty of Dubai's scenery while eating that flavorsome food.
Also, their service is out-class and top-notch. Their customers always leave the place with a smile on their face and are extremely contented with the time they had there. So, this restaurant has all the ideal qualities to make it to the top list of one of the peerless restaurants in Dubai. The question regarding the cost of eating here might have already popped up in your head, right? To unleash the charm of their contemporary, and illustrious ambiance with their extravagant food will charge two persons around 700 AED to 750 AED.
Add Joyfulness and Delectation to Your Visit
You treated your eyes and satisfied your cravings. You must be perplexing that what's more to explore, or that was it, right? But you know what? The exhilaration and joy are still left. It would be safe to say that the most merrymaking part is yet to come. So, hold your hearts to unleash some exultation, and jubilation because fun activities in and around the Burj Khalifa are waiting for you which we will state below. Just stick with us till the end to make sure you don't miss out on the momentous aspects of the gigantic Burj and get answers to your queries.
Rejoice Yourselves With Fun Events
Do you know what we call a panoramic and phenomenal view? The view of crystal clear lake, and water fountains surrounded by blossoms flowers, and trees at the base of the enormous tower. We are referring to the Burj Khalifa Park. This place gleams with sparkling lights at night which means you should visit it at night to experience its beauty and allurement when it is at its maximum. This park is a hotspot for tourists attraction which speaks for its specialty, and peerlessness. The landscape or scenery of this place is heavenly and fantasy on Earth for nature lovers.
You can gain access to this park for free. The best and most invigorating part about this park is that various events, live shows, and concerts are held here which means the level of fun that one can have here is limitless. You can witness the most nearer and direct view of Dubai Fountains at this park which means you can also enjoy the dancing show of water fountains along with lively and entertaining music. Isn't that great?
Have a Bird's Eye of The Huge Tower Itself
You can have a bird's eye of the whole Dubai from the top of Burj Khalifa, but what about the Bird's eye view of the mighty Burj itself? We know it sounds fascinating and engrossing. And once you experience it in real, you will cherish every moment for your whole life. We are talking about flying on a helicopter from the Palm to the Gigantic Burj. If you have never been on a helicopter, then this is your call. You should opt for it without giving it a second thought. While you are flying on the helicopter, your eyes will witness the bewitching and glamorous beauty of Dubai with an idiosyncratic perspective that is out of this world.
Just imagine for a moment that how would it feel to fly over the unrealistic and world's tallest skyscraper. The helicopter flight usually comprises 15 to 45 minutes. In addition to that, you get to witness the beauty of Burj Al Arab with an exhilarating hear-beat. This activity will surge your adrenaline levels substantially which means you will have the best time of your life. This experience will be unforgettable, and you can also experience it along with your family or friends to add more joy and create persistent memories. The cost for this exhilarating helicopter ride starts from 170 AED approximately.
Once In A year Experience
We all are aware that a day comes every year when Dubai gleams and sparkles with glaring fireworks. Those glaring fireworks are initiated at new year's ever every year from the tallest skyscraper in the world which means that we are referring to the Burj Khalifa. That laser show will leave your eyes wonderstruck and baffled. Thousands of people witness this firework show on-site with naked eyes while billions of people enjoy it online as a live show while sitting in their homes.
But we have to say the on-site experience of these fireworks is unparalleled or unsurpassable, and its online show is nowhere close to its spark and glamour. So, all that we can say is Burj Khalifa can never fail to impress. Now you know that why this enormous tower is a hub of tourism and famous all over the world. If you get a chance to experience those top-notch, and dazzling fireworks then you should never miss that out. Otherwise, you are making a mistake that you might regret forever.
Preeminent Places For Staying
Planning on staying in the enormous Burj, and don't know what are the foremost options to opt for? Don't worry because we are here to resolve your queries.
Make Your Stay Lavish and Luxurious
If you want to make your stay luxurious, then the Armani Hotel has to be your first choice which is stationed at the 38 and 39 levels of the mighty Burj. The specialty of this hotel is that it is designed by a fashion icon named Giorgio Armani. Its design speaks for its luxuriousness, grandness, and magnificence. Their rooms are full of amenities and high-end sophisticated furniture.
While you are staying at this hotel, you have access to the incredible Armani hotels which are popular for their extravagant food and services. In addition to that, this hotel has direct pavement into the Dubai Mall which means you can make the most out of your stay at the enormous tower by staying at this hotel. The charges for one night stay at this hotel are around 400$ to 600$.
Achieve a Prestigious Lifestyle
Modern and contemporary lifestyle is a dream and this dream can be fulfilled by the exemplary and quintessential residencies of Dubai's tallest skyscraper. The infinite amenities, jacuzzis, and prepossessing lobbies of these residences are out of this world. The residencies comprise two to four spacious bedrooms, and their interior is aesthetic, bewitching, and beguiling. You can opt for these residencies if you want to live a lavish life in Dubai. The cost for these residencies fluctuates according to the number of bedrooms, and additional amenities.
FAQs About Burj Khalifa Dubai
If you still have some queries then don't perplex as you will get a satisfactory answer for them through our FAQs.
Is buying a ticket compulsory to eat in the Burj Khalifa?
No, you don't need to buy a ticket. Just reserve the table at your favorite restaurant, and you are good to go.
How many restaurants does Burj Khalifa have in total?
Burj Khalifa has eight restaurants in total. All of them are specialized in different cuisines.
How long does it take to reach Burj Khalifa from the Dubai Airport?
You can reach Burj Khalifa from Dubai Airport by a 20-25 minutes drive.
What's the best time in the whole day to visit Burj Khalifa?
If you don't want to waste your time in long queues, then the best time to visit is in the morning. However, the popular hours are from 4 pm to 6 pm to witness the sunset.
Can I take my camera to the top of Burj Khalifa?
Yes, you can take your camera to the top of Burj Khalifa.
Smith Jason is an expeditious traveler. His passion for travelling and adventures led him to write blogs about his experiences. Having traveled to UAE, Malaysia, Thailand and more destinations, he has got a lot of exciting stories to share with readers.